Bankruptcy Attorney Las Vegas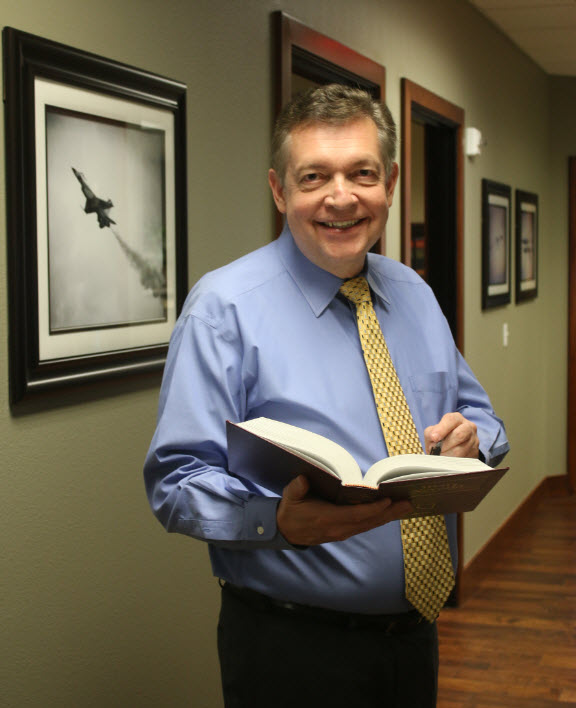 David J Winterton & Associates is a specialized bankruptcy attorney in Las Vegas, Nevada. With over 30 years' experience, and over a
thousand bankruptcy filings, we have the expertise to handle your bankruptcy with the least amount of fees involved. We are respected by the judges, the legal community, and the clients that we represent. Our reputation goes above and beyond any other Las Vegas bankruptcy firm because of our integrity, knowledge, and skills. Most of our cases are referred to us by other attorneys and former clients because they know they can trust us to provide the most professional and comprehensive representation possible.
Bankruptcy is a unique field because so many of our clients, like you, are faced with financial crises that sometimes cannot be resolved unless they file bankruptcy within the framework of commercial and personal bankruptcy. That's why it is so important to get legal assistance from a bankruptcy attorney who has the skills and expertise to handle your bankruptcy in the best way possible with the best reputation to match it.
The firm's well-rounded bankruptcy practice includes representation of secured creditors in all aspects of pre-bankruptcy work-outs and in bankruptcy cases. The firm's practice also includes representation in Bankruptcy Court of unsecured creditors, unsecured creditors' committees, trustees, and business debtors. Our representation includes automatic stay litigation, non-dischargeability actions, adversary proceedings regarding preferential transfers and fraudulent transfers/conveyances, debtor-in-possession financing, executory contracts, unexpired leases of non-residential real property, and all issues involving formation and confirmation of plans of reorganization in complex Chapter 11 cases.
A sample of the firm's representation in the Bankruptcy Court includes acting as Debtor and Debtor-in-Possession's counsel for the Maxim Hotel and Casino, Trustee's counsel for the Hotel Continental, Official Unsecured Creditors' Committee's counsel in the Riviera Hotel and Casino and the Aladdin Hotel and Casino bankruptcy cases, as well as counsel for numerous financial institutions in many bankruptcy cases.
Nevada Bankruptcy Attorney Practice Areas of Focus:
---
Chapter 7 Bankruptcy
Chapter 7 bankruptcy is the most common type of bankruptcy filing. These are usually done by individuals, married couples, or companies who are looking for a fresh start by liquidating, or wiping out, their unsecured debt such as credit cards, loans, etc. The law allows those filing a Chapter 7 to still retain their home, clothes and other essentials.  A Trustee is appointed who has the job of selling the debtor's assets to pay for their debts. That's why it's so important to have a very experienced and knowledgeable bankruptcy attorney who can help you through this process so you maximize as much of your assets as legally possible.
We have filed over a thousand bankruptcies in Nevada and know how stressful this can be for you. Our understanding and nonjudgmental attorneys will make this process seem like a breeze for you. And when it's over, you will have the privilege of having a clean slate on which to start over.
Why would you need a bankruptcy attorney to file a Chapter 7 bankruptcy in Las Vegas?
Stop Garnishments: Garnishments are immediately stopped as soon as you file a Chapter 7 bankruptcy. This allows you to use your hard earned money for your family's necessities.
Stop Creditor Harassment: There is nothing worse than being harassed by annoying and rude creditors, especially at your place of employment. This stops immediately as soon as you file. If they still happen to call, you just need to give them our number and you will never hear from them again.
Eliminate Credit Card Debt: Bankruptcy will eliminate all of your credit card debt. It will give you the added bonus of starting over without your debts weighing you down.
End Law Suits: Law suits to collect a debt are immediately stopped and your creditors have to abide by the law to no longer bother or sue you.
Cosigner Stops Paying: If you are a cosigner for a friend or relative who fails to pay their debt, you are then responsible. By filing bankruptcy you eliminate your liability for the cosigned debt.
Eliminate Repossession Debt: Once your vehicle gets repossessed you can file Chapter 7 bankruptcy to stop the auction of it. You are still responsible for the deficiency balance but you can maintain your vehicle.
Rebuild your Credit: It's amazing how quickly your debt-to-income ratio score improves by filing bankruptcy. Many clients are able to finance cars after discharge and most even receive solicitation within a short time for unsecured credit.
Eliminate Medical Bills: Most people are a car crash or serious medical setback away from filing bankruptcy. Unfortunately, when these things happen it's almost impossible to pay for them as they can be in the thousands and millions of dollars. Bankruptcy eliminates these debts so you can go on with your life without the lifelong debt associated with them.
Eliminate Foreclosure Debt: If a bank or credit union is pursuing you for a collection on a deficiency on a foreclosure, a Chapter 7 bankruptcy will wipe this debt away without any further tax consequences.
Eliminate Tax Debt: In certain circumstances, you can even eliminate your old IRS tax debt. Most law firms do not have this experience, but we have helped numerous individuals successfully eliminate their tax debt.
---
Chapter 11 Bankruptcy
David J. Winterton & Associates have been helping Las Vegas and Nevada business owners like you through the Chapter 11 reorganization process for several decades and our bankruptcy attorneys are ready to answer all of your questions. A Chapter 11 is for businesses and individuals with large amounts of debt.
When you contact us for a free and no obligation bankruptcy consultation, our attorneys will go into greater detail about the business bankruptcy timeline.
When you file for bankruptcy protection under Chapter 11, we will assist you in preparing a disclosure statement and submitting a plan of reorganization to the court within 120 days. We will work closely with you to help create the best plan possible to successfully restructure your business debt. Your plan may involve repayment extensions, adjustments to interest rates, or debt relief. We can also answer all of your questions about bankruptcy and guide you through the process from start to finish.
Once we help you develop a plan it must be approved by a majority of the creditors and confirmed by the court. We will present to the court why the proposed plan of reorganization is in the best interest of the creditors, why the plan is feasible, and why your business will not need any further restructuring in the future.
After the plan of reorganization is proposed and confirmed, you will be discharged from all debts filed within the plan. Following confirmation, the debtor's property will be free and clear of liens and encumbrances unless they were preserved in the plan documents. The terms of the confirmed reorganization plan, including any repayment conditions, must be adhered to by both the debtor and the creditors. Your chances of getting your initial plan confirmed increase exponentially when you have the right Chapter 11 bankruptcy attorney working with you. From the start of the process until it has ended, we can position you for a successful completion.
The Chapter 11 bankruptcy process is extremely complicated for people unfamiliar with its intricacies. Most Las Vegas attorneys are not sufficiently experienced in these bankruptcy proceedings, therefore, they usually refer their clients to our firm. A knowledgeable and highly experienced bankruptcy attorney is critical in succeeding through this complex litigation. The process is best navigated with the help of a seasoned lawyer on your side. Call our law firm today for a free consultation and for the peace of mind that comes from having an experienced and reputable Chapter 11 law firm on your side.
---
Chapter 13 Bankruptcy
Chapter 13 bankruptcy is for individuals who have a steady income but need to restructure their debts. If you need to file a Chapter 13, this means that you either make too much money to file a Chapter 7, or you have certain priority debts such as payroll IRS debt, child support, etc. that cannot be eliminated through a Chapter 7 bankruptcy. This means we reduce or restructure the amount of your debt to fit your income so you can feasibly make payments over a three to five year period. A Trustee is assigned and the court will decide if the plan is equitable for you and your creditors. Your payments are made to the Trustee who in turn will pay your creditors until the plan is fulfilled.
We are here to make this process as simple and successful as possible. As one of the most highly respected and specialized bankruptcy attorneys in Las Vegas, we work personally with you each step of the way. You are never pawned off to a paralegal or legal assistant and our attorneys keep you updated throughout your case.
Why would you need a bankruptcy attorney to file a Chapter 13 Bankruptcy in Las Vegas?
Stop Foreclosure: Foreclosures are stopped immediately and can be done any time prior to the sale of your property, even within hours. However, it is best not to cut it that close. Once your home is sold, it is too late to file a Chapter 13. You will still be responsible for all future mortgage payments, but they are restructured to fit your budget.
Eliminate a Second Deed of Trust: With the declined home values in Las Vegas, your home may be worth less than you owe. By filing a Chapter 13 we can eliminate the second deed of trust and it will get treated as an unsecured debt.
Restructure your Debt: When your income is too high for a Chapter 7 bankruptcy, but your debt is more than you can repay, then a Chapter 13 can help you reduce your debt to fit within your budget and pay the minimum amount allowed by law.
Eliminate Tax Debt: In certain circumstances, you can even eliminate your old IRS tax debt. If it doesn't meet the requirements to be eliminated under a Chapter 7 bankruptcy, we can put you on a payment plan through a Chapter 13 bankruptcy that will fit your income. Most law firms do not have this experience, but we have helped numerous individuals successfully restructure their tax debt.
Consolidate Student Loans: Student loans cannot be eliminated in a Chapter 7 bankruptcy, but you might be able to pay part of them through your Chapter 13 Plan and stop the collection against you. Then if there is anything owing after the Plan has ended it will be much easier to pay the remaining balance due to your improved financial situation.
Save your Vehicle: A Chapter 13 will immediately stop the repossession of your vehicle. However, you will still be responsible for future payments based upon the Plan which usually includes a negotiated amount owing
Schedule a Free Bankruptcy Consultation
For further information about Nevada bankruptcy, contact us to schedule a free legal consultation today.